Albert Einstein Room, Sale Childcare Centre
Age Group: 4 years – 5 years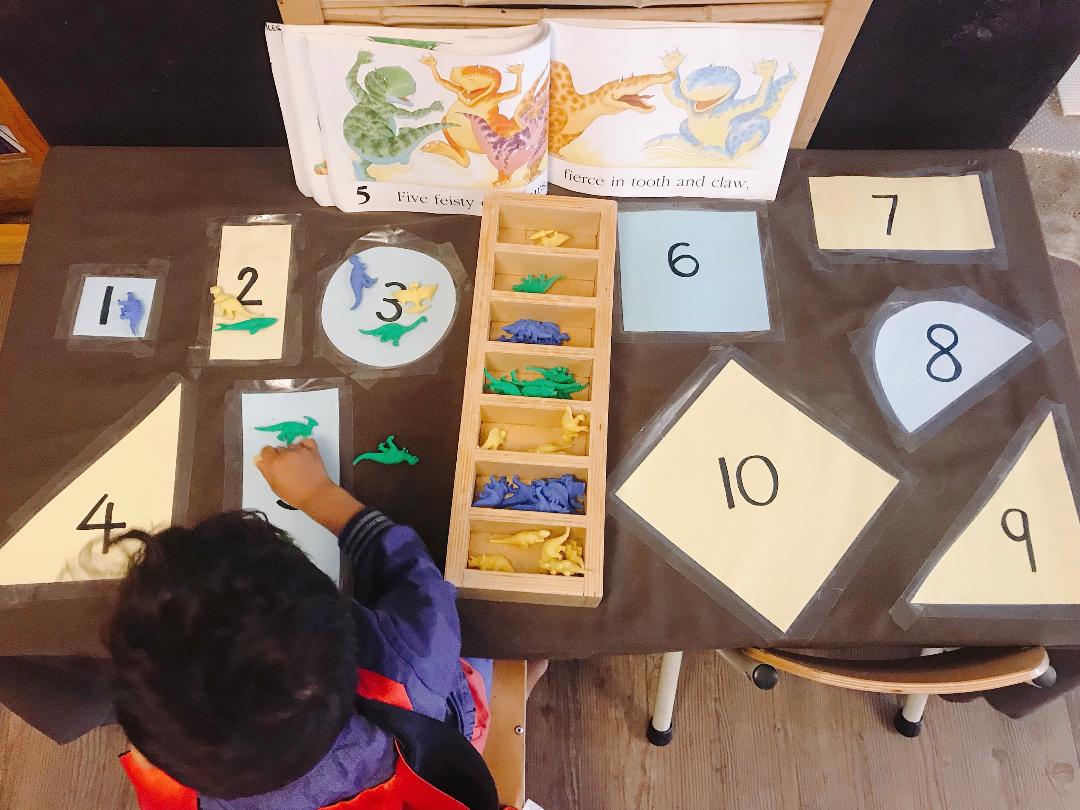 Famous for his theory of relativity, Albert Einstein was a theoretical physicist whose intellectual achievements crowned him as the greatest genius who ever lived. Children of this age have rapid cognitive development and play becomes more complex. The children in this room want to try new experiences, seek to become self-reliant and want to become independent decision makers.
Educators support this energy and independence by providing experiences to challenge thinking and this includes participation within the School Preparation Program.
At this stage, we focus on activities that assist your child in establishing a strong foundation of social skills and an independent inquiring mind, coupled with fine motor skills and a basic introduction to concepts of numeracy and literacy. This formative period sets them up with the perfect platform from which to grow in future years.
A day in this room will usually
include activities such as:
Specialised Classes
Specialised classes include music, cooking, art and more to keep their day fun and informative.
Indoor and Outdoor Program
Providing time for indoor and outdoor play as well as educational programs.
Flexible Routine
Flexible routines keep each day interesting and enable children to explore, discover and rest as needed.
Contact us Today & get your children on track.